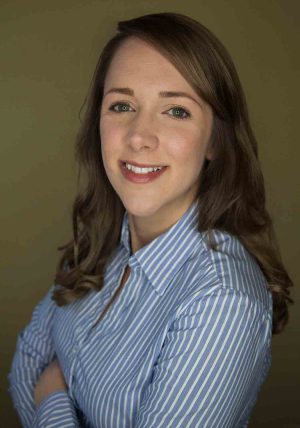 TIFFANEY S. DANZ – EIT
Project Manager / Storm Specialist
Tiffaney has over 10 years of Civil Engineering Experience, managing a variety of municipal, commercial, and specialty projects, including:
Pavement Repair, Rehabilitation, and Maintenance
Road Improvement and Rebuild
Municipal Water, Sanitary Sewer, and Storm Sewer
Municipal Plan and Permit Reviews
Capital Project Planning: Cost Estimates, Concept Plans, and Scheduling
Sidewalk Projects meeting ADA and PROWAG
Erosion and Sediment Control Design, Permitting, and Inspection
Permit Acquisition: Missouri Department of Transportation, US Army Corps of Engineers, Missouri Department of Natural Resources, Metropolitan St. Louis Sewer District, Railroad, and various local permitting authorities.
Utility Coordination
LPA Projects: Tiffaney is LPA Certified
In addition to being a Project Manager, Tiffaney is the stormwater specialist. She has worked on several litigation projects supporting attorneys and their teams. This has allowed her to see how stormwater projects can go wrong and dive into forensic investigation. She has also trained and managed over five colleagues on stormwater calculations for detention sizing, water quality, storm sewer systems, and floodplain management.
America Public Works Association (APWA)
Engineer in Training (EIT)
moc.1701398142gneaf1701398142b@lle1701398142bpmac1701398142t1701398142