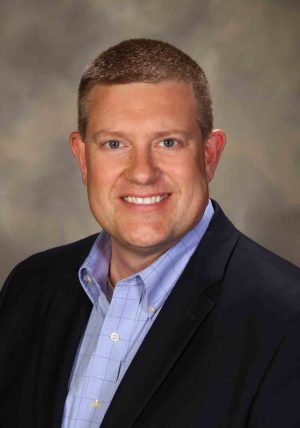 RICK G ROHLFING – PE, PLS, CPESC, CESSWI
Senior Project Manager
Rick has over 30 years of experience with BFA in the fields of Civil Engineering, Topographic and Boundary Surveying, Site Development Design, and permit acquisition for public and private infrastructure as a project manager. His comprehensive understanding and knowledge of site development, engineering and surveying practices, team leadership, and permit acquisition help enable the delivery of projects that meet, or exceed, the expectations of his clients. 
Rick works directly with clientele on projects including prototypical development/feedback providing initial site analysis and concerns, oversight of real estate committee plans, preparation of design documents, construction inspections and managing post-construction reporting that may be required. Rick has developed a diverse set of design skills, making him well adept to take on your project from Concept to Completion.
Professional Engineer – Missouri #29409 (also licensed in 25 additional states) 
Professional Land Surveyor – Missouri #2005019216 Certified Professional in Erosion and Sediment Control (CPESC) Cert No. 3176 
Certified Erosion, Sediment and Storm Water Inspector (CESSWI) Cert No. 160 
Associations:  American Society of Civil Engineers (ASCE) 
Missouri Society of Professional Surveyors (MSPS)  
International Erosion Control Association (IECA)
moc.1701400091gneaf1701400091b@gni1701400091flhor1701400091r 1701400091
Direct: 636.231.4325
Office: 636.239.4751